Name:
Preset Glow Effect
Price:
4.99 USD
---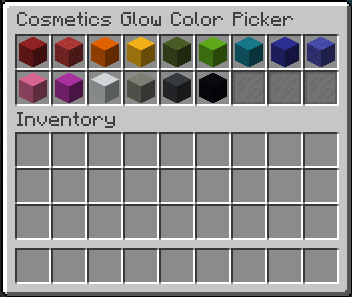 You are given access to change the glow of your character in the following colors:
Dark Red
Red
Orange
Yellow
Dark Green
Green
Cyan
Dark Blue
Blue
Pink
Purple
White
Light Gray
Dark Gray
Black
please note that you are essentially given all of the colors from the game except aqua!
What does this all include?
You are not just being given the ability to create a glow around you. You are also given the ability to change the color of your name above your head.
this is automatically done whenever you select one of the preset colors above

If you haven't received it within an hour. Please join our discord here.